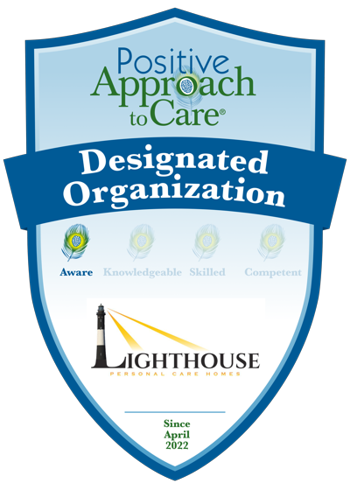 The Premier Personal Care Homes of Georgia
Welcome to Serenity & Comfort: Experience Exceptional Care at our Lighthouse Homes
Experience Unmatched Care and Comfort at Lighthouse Personal Care Homes
At Lighthouse Personal Care Homes in Dalton, Georgia, we offer a safe, luxurious boutique-style, home, with services tailored toward individuals' unique needs from activities of daily living to memory support services. This is the place our patrons go to actively live—to be engaged in their day. We provide what a big-box facility cannot provide, which is a home to live in with an extraordinary level of care and attention, all with the experience of a real home.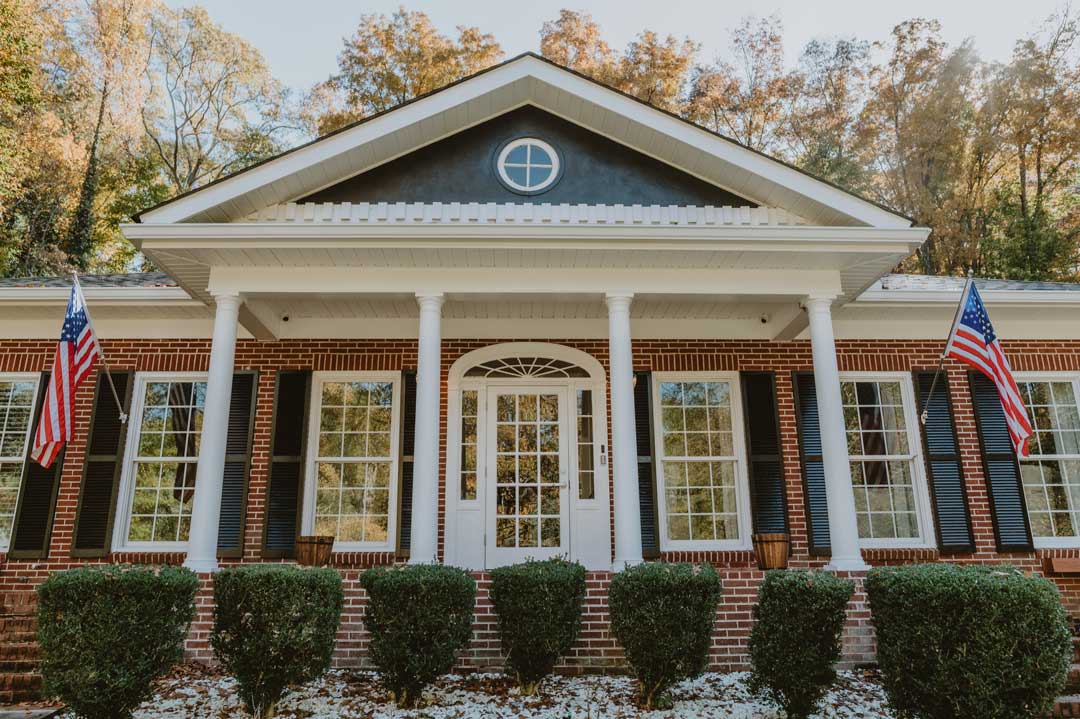 Our senior living communities in Dalton provide 24/7 supervised awake care staff, with activities designed to engage the residents. Our staff are professionally trained in Positive Approach to Care techniques & philosophies, Second Wind Dreams' Virtual Dementia Tour & Dementia Awareness Competency Evaluations by our certified dementia trainer, coach, consultant and educator.
We strive to provide the best experience possible for our residents, families, & staff by working toward PAC Designation. Memory care is a distinct form of care specifically catering to persons living with Alzheimer's disease, dementia, memory problems, and other types of brain changes. What sets us apart is that our enioy living and memory support services are offered in a loving, boutique senior living community, in real houses across Dalton, Georgia.
Our Dalton personal care homes provide excellent, home cooked meals with fresh ingredients. We believe food is both thy medicine and one of life's simple pleasures. It starts with fresh ingredients we are proud to serve. In addition to delicious meals, we provide regular cleaning & laundry services, quality furniture, a positive environment, indoor/outdoor common areas, and safety features such as on-premise public area video monitoring with Care Predict technology. Our professionally trained care staff are responsible and awake during night time hours, plus a professional administrator who oversees the operations at each home.
Whether you are looking for yourself or for a loved one, we understand how challenging and overwhelming this decision can be. Our Dalton personal care homes offer the ability for you or your loved one to be able to enjoy the golden years, and thrive in the platinum years, free of many of the burdens that plague retirees who continue to live at home or with their adult children.
Schedule a Tour Today! (706)225-2550
Our Mission
Lighthouse's mission is to provide safe, high quality and luxurious boutique-style Personal Care Homes and memory care to seniors in Dalton, GA. We will seek to create moments of joy as much as possible in everything we do.
Residential Living
We provides what big-box facilities never provide…a home to live in with an extraordinary level of care and attention. Unlike big box facilities, we provide higher staffing ratios which helps us achieve our mission of creating true moments of joy for our staff, residents and the families we serve. It's like the difference between living in a hotel or living in a home.
Excellent Value
We provide outstanding value for the family members seeking quality care for their loved ones. Many large facilities will charge much more for far less personal attention and service. We don't "add-on" additional fees or raise lease rates once a resident is comfortably living with us.
Personal Attention
We provide loving personal attention and are proactive in engaging our residents. We provide 24-hour care and the lowest resident care ratio in the industry of 6:1.  Additionally, we are humbled to be a Second Wind Dreams Member, making dreams come true for all of our residents.
Professional
We provide professionally memory care trained care staff (24 hours a day), a facility manager, and a licensed administrator. We incorporate Positive approach to care techniques & philosophies with a PAC certified trainer, consultant, & coach educating our staff. In addition, we promote the virtual dementia tour experience for our family members, staff & community. When we know better, we can truly do better.
Technology
Not only do we encourage moments of joy with advance technology such as Virtual Reality experiences, we also use technology to keep our residents as safe as possible with secure entry systems and CarePredict technology. CarePredict offers early fall detection, geofencing alert and can even predict health changes such as UTI by monitoring our residents eating habits.
Schedule a Tour Today! (706)225-2550
Quality Living & Unmatched Care
Our care homes provide quality meals, regular cleaning, quality furniture, a positive environment, indoor/outdoor common areas, and safety features such as on-premise public area video monitoring. We provide professionally trained caregivers as well as "awake" staff at night, (someone on premise who is responsible and awake), and a professional licensed administrator who oversees onsite managers and is responsible for overseeing the operations at each home.
Please fill out the fields below. Leave your phone number if you'd like a personal call back. We look forward to talking with you!
Tim Scharnagle
"I just wanted to send you an email again telling you THANKS for all you and your staff did for my father. Although his time at Southern Haven was limited my father sure was happy there. I can't tell you enough how professional and loving your staff is. Southern Haven is a Fantastic Place and I am glad my father was there. Love and Gratitude."
Herman Volhein
"My mother has been at Southern Haven for almost 3 years. I could not ask for a more loving and caring environment for her to be in. At 101 years old she sometimes needs that "special attention" and the staff sees to that she gets whatever is needed. Southern Haven feels more like you are at home than in an assisted living facility. And my mother considers the staff and other folks that there part of her family. I can highly recommend it to anyone that is considering such a move. It gets in my book."
Evelyn Johnson
"We have lived at Southern Haven for 3 years and it's the best place in the world. Best food +friendly staff, beautiful surroundings. Loving + caring above +beyond. Well said ."
Kristle Holcomb
"Southern Haven has been a blessing for our family. They have taken excellent care of my husband's grandfather for two years now. He is healthier now than he has been in years. They keep their residents happy and active. I have total confidence in the staff and know they truly care for the people that live at Southern Haven."
David Cambell
"The friendly and caring staff and their coordination with doctors, pharmacy, family, and residents made my father's move to Southern haven as easy as it could have been. The level of this care has been outstanding an their patience and updates have been appreciated. Southern Haven gets 5 stars in my opinion."
Karen Phillips
"Southern Haven offers personal care and attention to their residents to make it as easy to transition as possible. The Christian environment, which was very important to my parents and us as a family, was exactly what we were hoping for. The staff is in constant contact with our family with any health or other issues or to just say they are having a good day. The facility has been a life saver for us, with friendly staff and genuine personal care. Thank you to the owner and staff for caring so much for my parents and giving us the comfort in knowing they are so well taken care of."
Jason Holcomb
"Southern Haven has taken excellent care of my grandpaw. This place feels more like a home away from home for my grandpaw. We couldn't ask for a better place for him to stay. The staff are courteous, friendly,and very attentive to my grandpaw's needs. To be honest, we couldn't do a better job ourselves. Anyone that is looking for an excellent 2nd home for their loved ones needs to look no further. Your loved one will be treated just like family. I can't say enough good things about this place."
Karen Berry
"When I visited Southern Haven I was taken back by their breathtaking view of a horse farm and a lake. I immediately felt I was engulfed in an atmosphere that is filled with the caring love that is provided by the caregivers. Then I noticed the great smelling food that tasted fantastic…All in all if you want your family to be surrounded by caring love, the great tasting food and the breathtaking views please bring them to visit Southern Haven. You Won't Regret It!!"